Wigs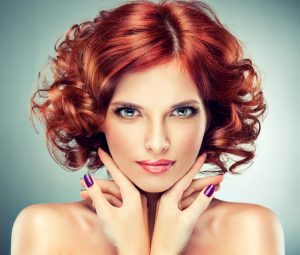 A difficult reality that comes with cancer treatment is that it can have an impact on a woman's hair. Chemotherapy and hair loss can be difficult to deal with for any woman. At Unique Boutique, women do not have to settle for anything less than the best. We offer a full line of wigs to help women achieve a beautiful, natural look.
All kinds of colors and styles are available as we aim to give every woman the look she truly wants. Some of the brand names we carry include Raquel Welch, Eva Gabor, Tony of Beverly and much more. Whether you are in the market for human hair wigs, lace front wigs, or monolite wigs, Unique Boutique can provide a solution for you.
We also provide an abundance of accessories to help you during this time. Our selection of products includes sleep caps, turbans, wig alternatives and hair accessories. Everything you need to meet all your hair needs can be found at Unique Boutique. A friendly customer associate will also help you select the following features for your wig:
Color – Our wigs are stocked in a huge assortment of colors, including everything from blonde to red to auburn and beyond. You can pick and choose which exact color suits you best. Go with something conservative or pick a color that has a little extra flair.
Length – Short, long and medium length hair wigs are all available. There is a lot of in-between when it comes to choosing your length. There are also choices of human hair and more in every kind of length.
Style – Short, wavy, straight and curly hair are some of the many options to choose from when selecting the style for your wig. You can adjust a style to fit your look and even create a brand new appearance for yourself.
Your wig will need some special attention, whether it is human hair or synthetic hair. Unique Boutique can provide the insight and accessories to ensure longevity with your wig.
There are lots of reasons that lead women to shop for a wig. But shopping doesn't have to be an unpleasant task at Unique Boutique. Our experienced team will cater to your exact needs without making you feel the least bit self conscious. Hair loss is a common occurrence and it's your right to do something about it. Do it right, with a pleasant and affordable visit to Unique Boutique.