Compression Garments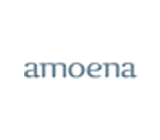 Unique Boutique offers compression garments that are intended to be worn for support after a variety of medical procedures. These compression garments can be worn on the upper and lower body to provide additional support. At Unique Boutique, our selection of compression garments can help in the following ways.
Reduction in swelling
Decreases risk of blood clots
Speed up the healing process
Enhances patient comfort
Controls sudden body movements
Compression garments feature an extra layer of fabric that is particularly helpful after undergoing some kind of medical treatment. This can make recovery less painful and much more manageable. Unique Boutique continues to supply all types of items that help patients suffering from all kinds of conditions.
Upper Body Compression
There are a number of medical procedures that call for the use of a compression garment as part of post-operative care. Unique Boutique caters to patients who have gone through these kinds of experiences. We know just how fragile patients can be once they leave a hospital or health care facility. Our upper body compression garments are used by patients after undergoing the following procedures:
Abdominoplasty (tummy tuck)
Breast surgery
Liposuction
Brachioplasty (arm lift)
Rhytidectomy (face lift)
Gastric bypass
It is important to ensure that you manage your recovery the best way possible. The road to recovery is helped out immensely with the use of an upper body compression garment from Unique Boutique.
Lower Body Compression
A lower body compression garment can used after a liposuction procedure, but it is also an excellent way to prevent the onset of blood clots. Compression stockings can also be worn by both men and women as there a variety of options to choose from. This type of compression garment works extremely well for patients who are experiencing any of the following conditions:
Edema
Lymphedema
Ulcers/Cellulitis
Poster Thrombotic Syndrome
Advanced Venous Disease

Compression Garments
by Juzo
Unique Boutique continues to stock our shelves with only the best products in the industry. That is why we use Juzo as our compression garment supplier. Juzo has been in business for more than 100 years as it began in 1912 as a compression stocking factory. These garments have proven to be among the best in the industry as Juzo has withstood the test of time and continues to thrive. A wide selection of Juzo compression garments is currently available through Unique Boutique as we offer great products at affordable prices.