Mastectomy Bras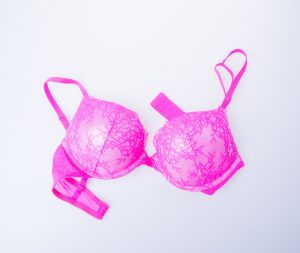 Mastectomy bras are specially made to fit breast forms for all kinds of women who have recently undergone a mastectomy. Women who have gone through this trying time do not have to be limited when it comes to selection.
You can be as beautiful as ever with a little help from Unique Boutique
, now also
located in Rock Hill, SC
. We offer a wide variety of mastectomy bras to fit each woman's individual taste and need. Our surplus extends to bras from all of the leading manufacturers including the following:
Amoena
ABC
Anita
Jodee
Wacoal
Supreme Mastectomy Bra Selection
Breast forms are common after a mastectomy and there is no reason women cannot wear any kind of clothing they want during this time. Whether you are going for a revealing or athletic look, there are a number of mastectomy bras that can suit your needs. The professionals at Unique Boutique know the importance of finding the right mastectomy bra, which is why our wide selection provides comfort and style for all kinds of women. Our collections include the following types of bras.
Wire free – These bras are built for comfort as they come without the underwire commonly found in most bras. These provide a maximum amount of comfort.
Lace – There is no reason you cannot have a sexy look to your bra. Lace designs decorate a wide assortment of our mastectomy bras at Unique Boutique.
Seamless – This provides a very smooth look that will help when wearing your bra under something that is tight or a bit clingy.
Sports – Active women can benefit from our mastectomy sports bras. Available with spandex or cotton cups, these sports bras provide maximum comfort and support.
Strapless – When you are going out on the town and want to hide that strap, there are plenty of options to choose from.
Various Fits available for all body types
Unique Boutique provides its vast surplus of mastectomy bras for women of all sizes. Your lifestyle and taste is priority number one, which is why we offer the following sizes:
Full fit
Shallow fit
Average fit
Plus size
Fashion, comfort and support are all wrapped up into one with our large surplus of mastectomy bras. It's important to feel secure in your clothes and the right bra could make all the difference. Unique Boutique also has a courteous and helpful staff that will help match you with the right mastectomy bra. We believe that you deserve to look and feel great about yourself.
Contact us to learn more about our mastectomy bra services and see how we can help you!