Inspiration
Thoughts for the Breast Cancer Journey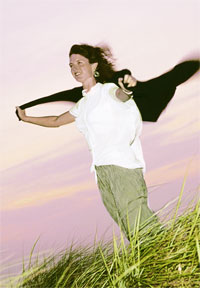 Find peace in the things that you enjoy the most. Whether it be reading, listening to music or taking a hot bath. Take time everyday to do at least one thing that you enjoy.
Laugh! It has been said that laughter is the best medicine. Find something that will make you laugh today. You will feel better because of it.
Think of yourself as strong—a victor in the battle. If you feel it and believe it, the cancer just might see you as the victor too.
Walk. Walk as far as you feel comfortable—two steps, 20 steps, 200 steps or more. Researchers have found that cancer patients have positive outcomes when you exercise.
Share. Share your news. Share your stories. Your experiences may give comfort to another cancer patient.
From Success By Barbara Smallwood and Steve Kilborn
Whatever your mind can conceive and believe, it will achieve. Dream great dreams and make them come true. Do it now. You are unique. In all the history of the world, there was never anyone else exactly like you, and in all the infinity to come, there will never be another you. Never affirm self limitations. What you believe yourself to be, you are. To accomplish great things, you must not only act, but also dream; not only plan, but also believe. If you have built castles in the air, your work need not be lost—put foundations under them. Yes you can. Believing is magic. You can always better your best. You don't know what you can do until you try. Nothing will come of nothing. If you don't go out on a limb, you're never going to get the fruit. There is no failure except in no longer trying. Hazy goals produce hazy results. Clearly define your goals. Write them down, make a plan for achieving them, set a deadline, visualize the results and go after them. Just don't look back unless you want to go that way. Defeat may test you; it need not stop you. If at first you don't succeed, try another way. For every obstacle, there is a solution. Nothing in the world can take the place of persistence. The greatest mistake is giving up. Wishing will not bring success, but planning, persistence and a burning desire will. There is a gold mine within you from which you can extract all the necessary ingredients. Success is an attitude. Get yours right. It is astonishing how short a time it takes for very wonderful things to happen, now show us the color of your rainbow.
On Losing A Breast
Thank God, I've still got 'the heart of me,'
so if I had to lose a part of me.
A breast was a good thing to lose—
it didn't help me to walk,
nor did it help me to talk,
nor did it help me to think and choose.
I need my feet and legs to take me places.
and my eyes to view my loved one's faces;
my hands are nice so I can type and write;
and my arms let me hug with all my might;
If I lose my voice, I couldn't talk or sing—
expressing myself means everything!
Three cheers for my ears—
it sure means a lot to hear my dears,
Kissing needs a good pair of lips,
and for cooling hot bouillon and taking some sips;
How bad off would you be without a tongue—no telling;
I need my skin to hold me in—
it even houses a double chin,
and it also accommodates a lot of fat—
if I'd had my druthers I'd've got rid of that!
But, I can try extra hard and still be cute—
I just won't wear a double breasted suit.
Many, many years I had that breast,
so excuse me if I feel undressed.
Dear breast, so long with me you abided,
no wonder that I feel lopsided—
but about your loss I will not ponder,
your absence will make my heart grow fonder.
Hazel Craddock
Auxiliary 4087
Flint, Michigan
What Cancer Cannot Do
Cancer is so limited…
It cannot
cripple Love.
It cannot
shatter Hope.
It cannot
corrode Faith.
It cannot
destroy Peace.
It cannot
kill Friendship.
It cannot
suppress Memories.
It cannot
silence Courage.
It cannot
invade the Soul.
It cannot
steal Eternal Life.
It cannot
conquer the Spirit.
—Author Unknown
Ode to the Unique Boutique
It's an amazing place
The Unique Boutique
They make you feel wonderful
Not like a freak.
While surgery and radiation
Had taken its toll
They put me back together
And made me feel whole.
I know not their names
Those angels three
But it was amazing
What they did for me.
They asked a few questions
And were oh so kind
And went straight to work
On my peace of mind.
Off to the dressing room
For a quick look
Then they did their magic
Only minutes it took.
It's a tiny place
With boxes all in a row
Whatever I needed
They seemed just to know.
Surely they knew
By the smile on my face
The world's a lot better
Because of this wonderful place.
Written By Maryann.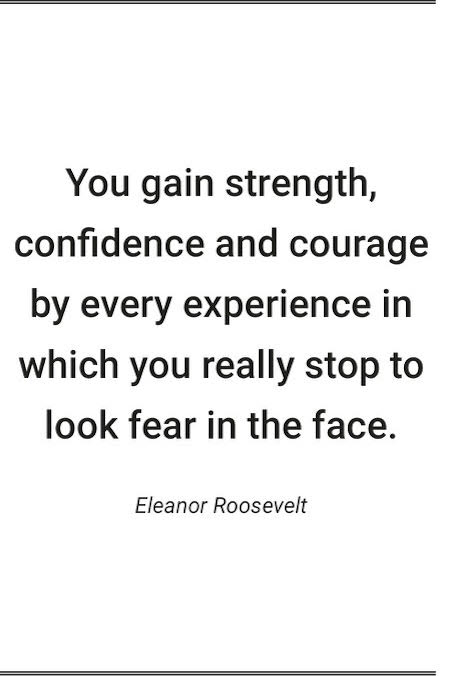 "Every storm is part of YOUR journey.
YES, you will make
it through this one,
too. You will come
out stronger than
you were before."
-Heather Stillufsen