Women's Apparel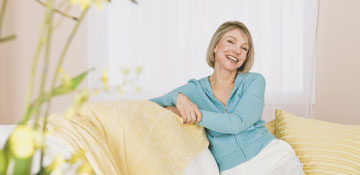 Large Selection of Swimsuits
We ensure that our products continue to meet the changing needs of women after breast surgery. Shop year-round for seasonal styles in activewear and fashion accessories. Our extensive selection includes:
Clothing & Apparel
Swimsuits We have hundreds of surgical (post-mastectomy suits) and non-surgical swimsuits designed with you in mind.
Lingerie Elegantly detailed to flatter and fit.
Unique Boutique offers a wide variety of women's apparel, which includes a large selection of swimsuits from the best makers in the industry, including:
Gottex
Carmen Mark Vallvo
Anita
Amoena
T.H.E Swimwear
Roxanne
Robby Len
Miraclesuit
…and more.
Wigs, Headwear & More
If you are experiencing chemotherapy or hair loss for any reason, we have a wide selection of wigs and headwear that are fashionable, easy to maintain and reasonably priced. Stop by and view our selection of:
Turbans
Sleep Caps
Hats
Headscarves (for a more formal look)
Wig Alternatives (such as bangs, which can be tucked into turbans and hats)
Hair Accessories
Also, ask about our jewelry selection today!