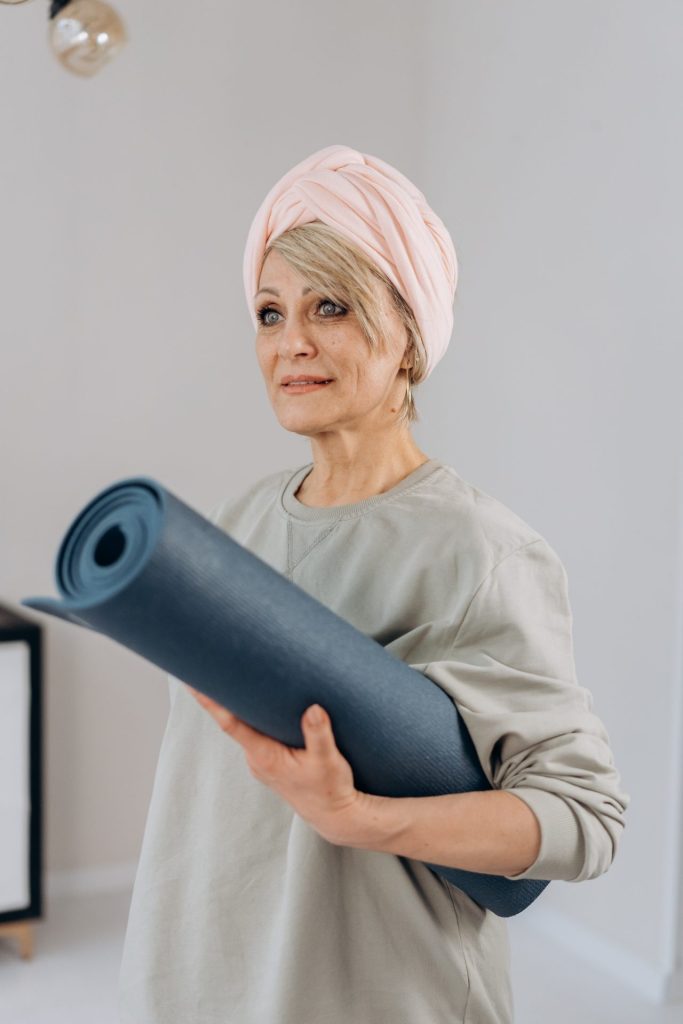 The unfortunate occurrence of hair loss will affect a good deal of women undergoing cancer treatment. However, buying a wig is not the only option as there are other alternatives. There are attachments available that provide women with actual bangs.
These are commonly known as bangs on a headband and are often complemented with the use of a turban, scarf or hat. By wearing a turban or scarf, women can tuck the hair in and give the appearance that they have a full head of hair. There is no need to worry about standing out in a crowd as these bangs will allow women to blend right in.
Colors are not limited as these bangs come in a variety of shades. If you have blonde, brown, red, gray or black hair, there are various shades of each which can bear a close resemblance to your natural hair color. Those shades range from chestnut to light blonde to a dark espresso color.
They can be worn with hair of any lengths and are also an alternative when women have experienced complete hair loss. There is no technical way to put these bangs on as their ease of use have made them a popular alternative to wigs. They are made with flexibility and comfort as well.
Women typically use these bangs for travel or going out of the house as they suit all types of occasions. They can even hold up in outdoor settings like the beach as they will not frizz.
Bangs even come in different varieties of styles as fringe bangs on a headband can add a whole new look when compared to traditional bangs. All of the versions are lightweight and many women consider them to be chic and stylish. Hats are also commonly worn with these bangs as it enables women to feel more confident with none of the hassles of a full wig.
The price is usually quite agreeable with many of these bangs on a headband. It is a less expensive alternative to buying a wig, many of which could escalate quite a bit in price.
For women battling with hair loss near Charlotte NC, Unique Boutique has all types of bangs on a headband and wigs. All styles of Charlotte wigs and accessories can be purchased at affordable rates as Unique Boutique has something for every woman battling hair loss. Our surplus also includes apparel, mastectomy bras and custom breast forms.